Guys, I know I haven't been here for a long time. Ever since I joined, Wikia has never been so fun. Everything about coding, templates, etc. got me addicted to Wikia. However as time passes by, my interest in Wikia is slowly fading away at a rapid pace, ever since my college life started.
After thinking about it for a long time, I've decided:
I'm done with Wikia. Yes, I'm officially done.
To be honest, my college life sucked. There are too many things to handle and they are pushing me over the edge. I'm not even sure if I have the time to visit here again. I can still manage to maintain my results somehow, though they are nowhere near good enough. IMHO, there is no point for me to stay here for any longer.
To all the admins of Despicable Me Wiki, especially Jake (miss the moments when we were mimicking AM), Chad and Don, thank you all for supporting me all this time. I'm going to miss you guys and hope to see you guys again some day in the future. Good luck running this wiki. (You still can contact me on Kik if you want, but usually I don't have much time to reply)
P/S: Please put an 'inactive' tag on my profile. Thank you.
Farewell guys.
Merry Christmas and Happy New Year. Be safe.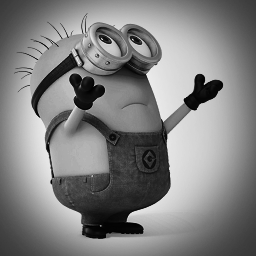 Ad blocker interference detected!
Wikia is a free-to-use site that makes money from advertising. We have a modified experience for viewers using ad blockers

Wikia is not accessible if you've made further modifications. Remove the custom ad blocker rule(s) and the page will load as expected.