Need more bananas!
This article is a stub. You can help Despicable Me Wiki by expanding it as well as you can.
| | |
| --- | --- |
| | This article is about the Real World. |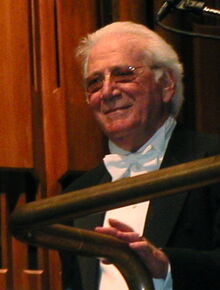 Jerry Goldsmith was a world-renowned music composer who had done the Universal logo fanfare, to which the Minions sing along at the beginning of the 2015 movie. Other animated features where he composed music include The Secret of NIMH, Mulan and Looney Tunes: Back in Action.
Ad blocker interference detected!
Wikia is a free-to-use site that makes money from advertising. We have a modified experience for viewers using ad blockers

Wikia is not accessible if you've made further modifications. Remove the custom ad blocker rule(s) and the page will load as expected.