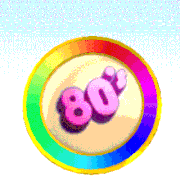 The Fever Mode is an item in Despicable Me: Minion Rush, and it was introduced in the 4.5.0 version.
Usage
When running in the Special Missions, the player can choose to equip the item, which can be used for three times during the run, just like the prop mini-games in previous mission. Once picked up, the Minion rushes faster and becomes invincible against obstacles, and the special items spawns more often in the way. The initial timespan of the item is 15 seconds.
Fever Mode can be upgraded as well, however, unlike the previous props, it doesn't show up in the shop but in the market (for upgrade) and the inventory (for remaining fever modes available).
Upgrades
Level 1
Level 2
Level 3
Level 4
Level 5
Yellow Level Cost
and Ability
180 Tokens


(+2 seconds)


17 seconds
350 Tokens


(+2 seconds)


19 seconds
600 Tokens


(+2 seconds)


21 seconds
1,000 Tokens


(+2 seconds)


23 seconds
1,500 Tokens


(+4 seconds)


25 seconds
Orange Level Cost
and Ability
2,200 Tokens


(+2 seconds)


27 seconds
3,000 Tokens


(+2 seconds)


29 seconds
3,900 Tokens


(+2 seconds)


31 seconds
4,900 Tokens


(+2 seconds)


33 seconds
6,000 Tokens


(+2 seconds)


35 seconds
Variations
Spy Fever, Neon Fever, Angry Fever, and Summer Fever
During the second part of the mission Bubble Gum Invasion "Episode 2: Opertion Bubble Gum", all the existing Fever Mode was cleared and the new mini-game was called Spy Fever. The mini-game had same function and upgrades cost as Fever Mode, yet, the upgrades of Fever Mode (if the player upgraded) didn't pass to Spy Mode and the item is used in Downtown.
Similarly, there's another fever mode, Neon Fever used in the next mission at the location Bratt's Lair; Angry Fever came to available in the next mission "The Strike Saga: Minions on Stirke". Summer Fever became available in the Minion Vacation mission.
Trivia
The item has the same shortcoming as Golden Shield - while running, the player needs to prevent the Minion from falling into the void, or the game ends.
Ad blocker interference detected!
Wikia is a free-to-use site that makes money from advertising. We have a modified experience for viewers using ad blockers

Wikia is not accessible if you've made further modifications. Remove the custom ad blocker rule(s) and the page will load as expected.