Chiquita Banana is a song sang by a minion when he is carrying out the fruits.
Lyrics
(Speaks) Hey, pekang pekang. (Buries his head into the jelly and get some fruits on his head, dances and starts to sing:)

Wa chiquita banana namala kala mina (A tall minion laughs) la koli lamato lamana - (Interrupted)
Video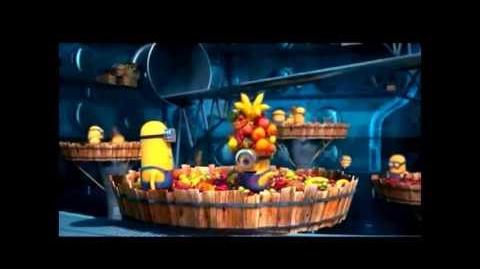 Trivia
Ad blocker interference detected!
Wikia is a free-to-use site that makes money from advertising. We have a modified experience for viewers using ad blockers

Wikia is not accessible if you've made further modifications. Remove the custom ad blocker rule(s) and the page will load as expected.