Bob is a minion who appears at the end of Despicable Me 2 and will be one of the starring Minions in the upcoming film of the same title.
Appearance
Bob is a short, plump, and bald minion with multi-colored eyes (green and brown).
Personality 
Bob is a mischievous minion who will do anything, even lighting a bomb, to get attention. He has a more childlike personality than others and loves to annoy people.
Plot
Despicable Me 2
Bob is auditioning for the upcoming film Minions along with Stuart and Kevin.
Gallery
Videos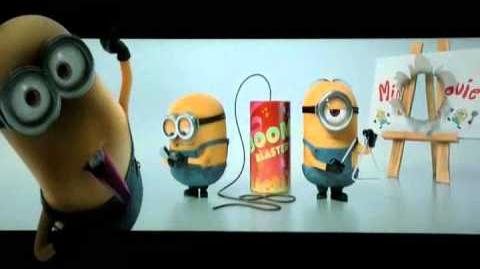 Trivia
Bob is currently the only minion shown to be heterochromic.
Bob is one of the leading minions in Minions alongside Kevin & Stuart.
Bob is the youngest of Minions.