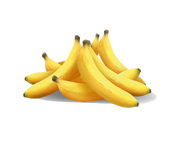 Bananas are items in Minion Rush. They appear as the main currency in the game, along with tokens. They appear scattered throughout every location and can be collected while running. They also appear when certain items such as Gru's Rocket and the Fluffy Unicorn are used. Bananas come in large amounts when a secret or special area is accessed in a location. Certain items such as the Banana Splitter increase the amount of Bananas collected by the player's Minion. The Moon and Mega Minion are the only items that do not have Bananas within them when used.
Ad blocker interference detected!
Wikia is a free-to-use site that makes money from advertising. We have a modified experience for viewers using ad blockers

Wikia is not accessible if you've made further modifications. Remove the custom ad blocker rule(s) and the page will load as expected.